The Spanish MASCAGE team hosted a conference on 29th-30th November at the Universidad Complutense de Madrid .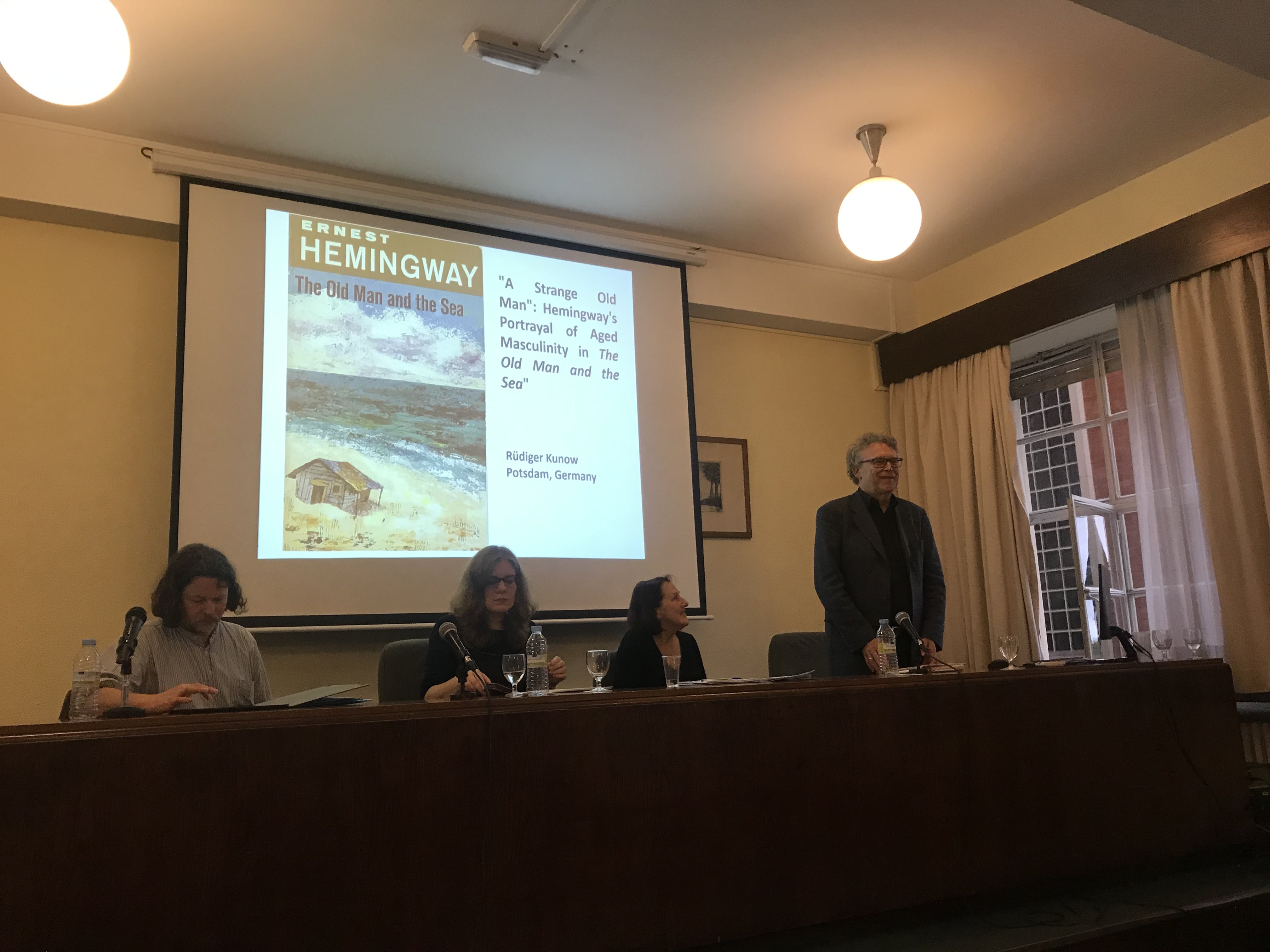 Photo by Oana Hergeröther. Used by permission.
Almost all of the participating teams of the MASCAGE project were present in Madrid for a two-day conference.
The first day saw guest speaker Tom Cole (University of Texas) give the talk "What is Masculinity?" where he presented his interviews from the book "Old Man Country" as examples of problems that aging men face when heading to the 'Fourth Age.' This was followed by a session by guest speaker Neal King (Virginia Tech), who outlined the methods of study of gender and age in film and demonstrating their importance. The day concluded with a multiple-speaker session, given by Rüdiger Kunow, Heike Hartung and Matthew Sweney (University of Graz) and Michaela Schrage-Früh (University of Galway), entitled "Masculinities and Age Represented in Literature."
On the second day of the conference, Oana Hergeröther (University of Graz) and Tony Tracy (University of Galway) presented Irish and South East European perspectives of aging represented in film. Guest speaker Toni Calasanti (Virginia Tech) presented a social science approach to theorising and research of masculinity in old age. These sessions were followed by Oana Hergeröther and Matthew Sweney highlighted the interview process of aging male artists in Central and Southeastern Europe, before the conference concluded with feedback from the Estonian and Irish teams of their MASCAGE project interviews.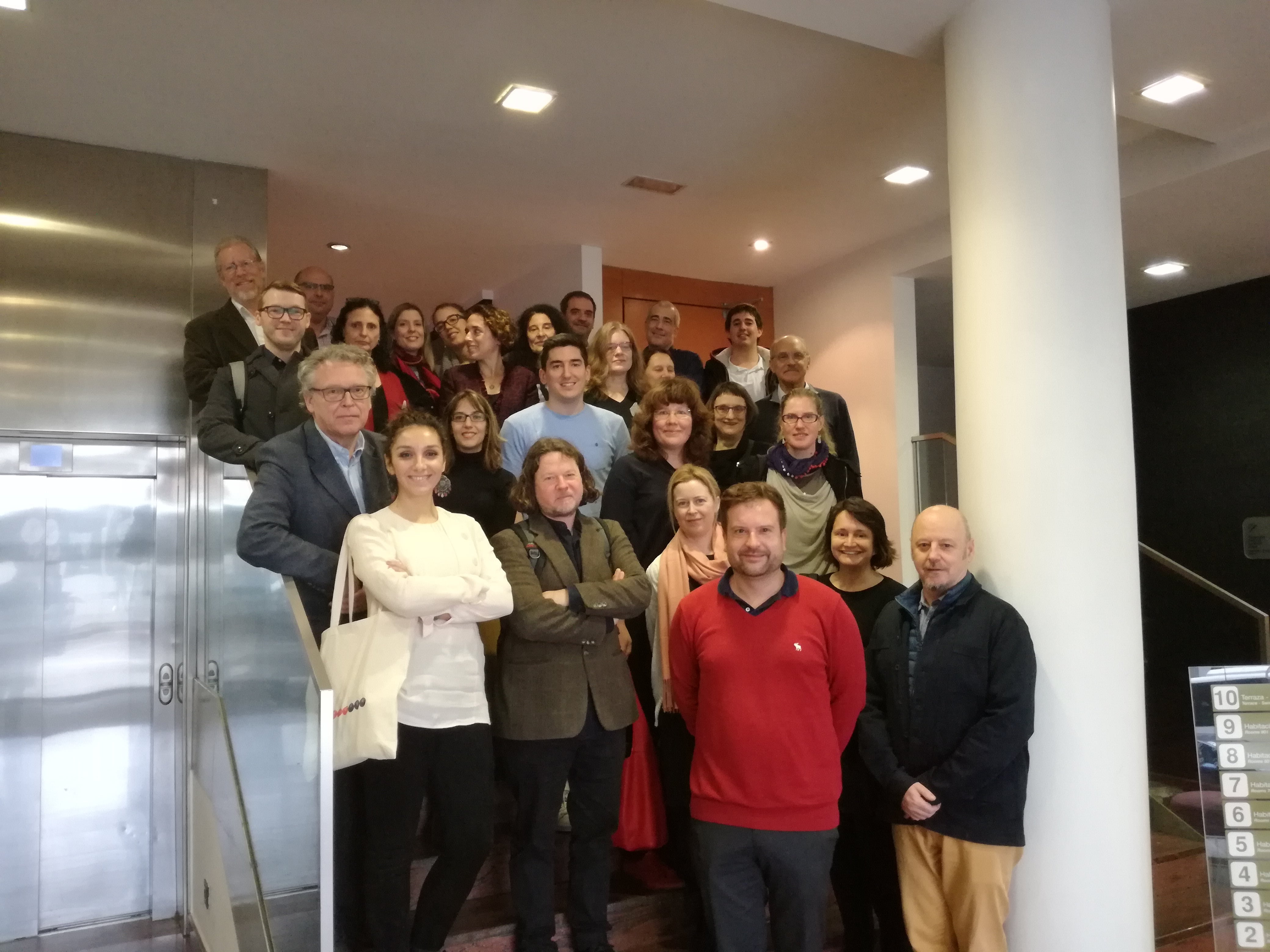 Photo by Oana Hergeröther. Used by permission.