The 2nd Joint European Network in Aging Studies & North American Network in Aging Studies Conference was hosted by the Trent Centre for Aging & Society May 28-31, 2019.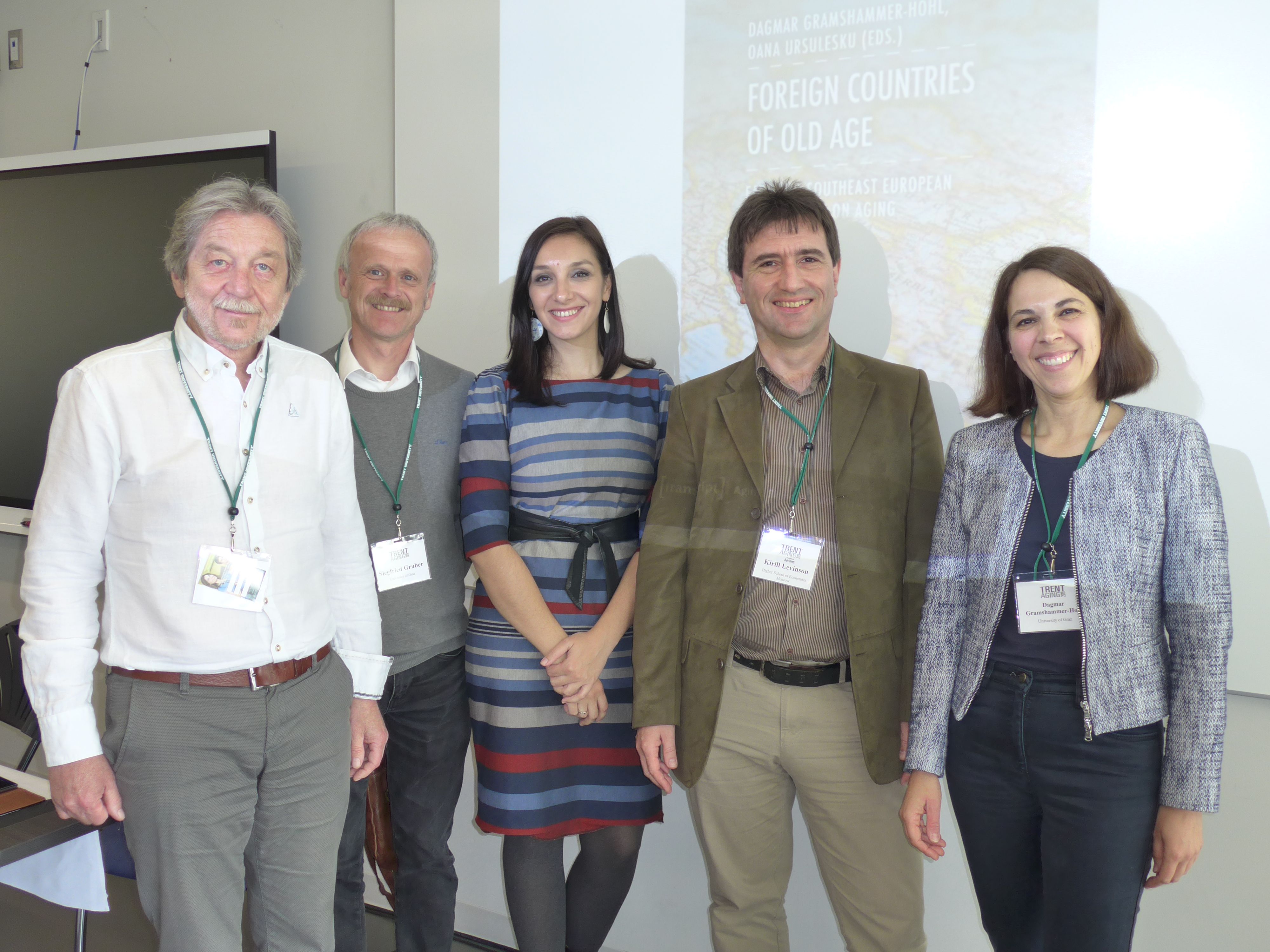 Photo by Dagmar Gramshammer-Hohl. Used by permission.
"Take Back Aging" offered an opportunity to present and promote the forthcoming edited collection Foreign Countries of Old Age: East and Southeast European Perspectives on Aging (transcript Verlag, 2019), edited by Dagmar Gramshammer-Hohl and Oana Ursulesku. The editors of this collection organized a panel on which the panelists Karl Kaser, Siegfried Gruber, and Dagmar Gramshammer-Hohl from the University of Graz and Kirill Levinson from the National Research University Higher School of Economics in Moscow presented some aspects of their chapters. The panel was also an opportunity to promote the book to an international research community that focuses on aging studies and/or the region of Eastern and Southeastern Europe.
For the book of abstracts, click here.